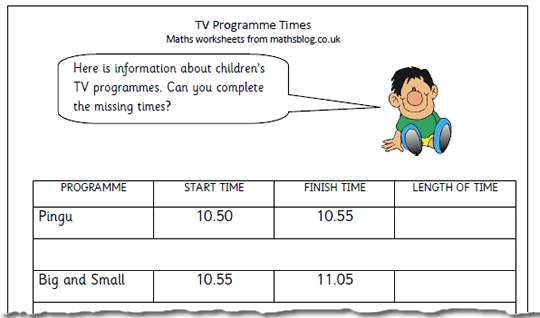 Time is one of the most searched for subject areas on the site. By the end of year 3 children are expected to read the time on a 12 hour digital clock, and to the nearest 5 minutes on an analogue clock. They are also expected to be able to calculate time intervals and find start and finishing times for a given time interval.
This worksheet looks at working out the times of TV programmes and how long they last. Working within units of 5 minutes much of this is straightforward. However working out the start times is a little more tricky and children need to be confident with telling the time to 5 minutes.
Newspapers and TV programme listings are a really good source of material for work on time and can also result in a lot of discussion about favourite programmes etc. They can also be used as a data source for graph work.
This page and others can be found in the Year 2 Measuring category.