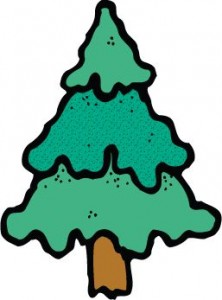 Well, Christmas is nearly upon us so I am going to have a few days break and just leave you with a tricky little Christmas maths puzzle. I will be back with loads more worksheets and maths ideas in the new year.
This puzzle looks quite easy but can cause a lot of problems. Probably suitable for older children, or even mums and dads! It asks to put the digits 1 to 9 in stars around a Christmas tree so that each side of four stars adds up to the same total.
There are a number of solutions, the one shown just an example.